Inclusive Education

Humanitarian Action
With many children forced to flee the ongoing conflict, Light for the World offers emergency humanitarian support and an opportunity for pupils to keep learning.
As armed groups threaten teachers and target schools, more than one in five schools in Burkina Faso has been forced to close.
A UNICEF report found groups that oppose state-administered education target schools — burning and looting, and threatening, abducting or killing teachers. In conflict-affected areas where schools remain open, parents are often too frightened to send their children.
The ongoing conflict has displaced 2.6 million people within Burkina Faso, according to UNHCR. However, the Norwegian Refugee Council named the conflict the "world's most neglected crisis" this year, due to a lack of funding and media attention.
Light for the World partnered with OCADES (Caritas) Nouna to provide emergency humanitarian aid and educational opportunities for internally displaced pupils in Nouna, in the north-west province of Kossi.
Combining humanitarian action with inclusive education, the project provided food and hygiene kits to girls and boys with and without disabilities, as well as textbooks and medical screenings. Some pupils were also supported with school fees.
The focus was on pupils in exam classes in primary and secondary education.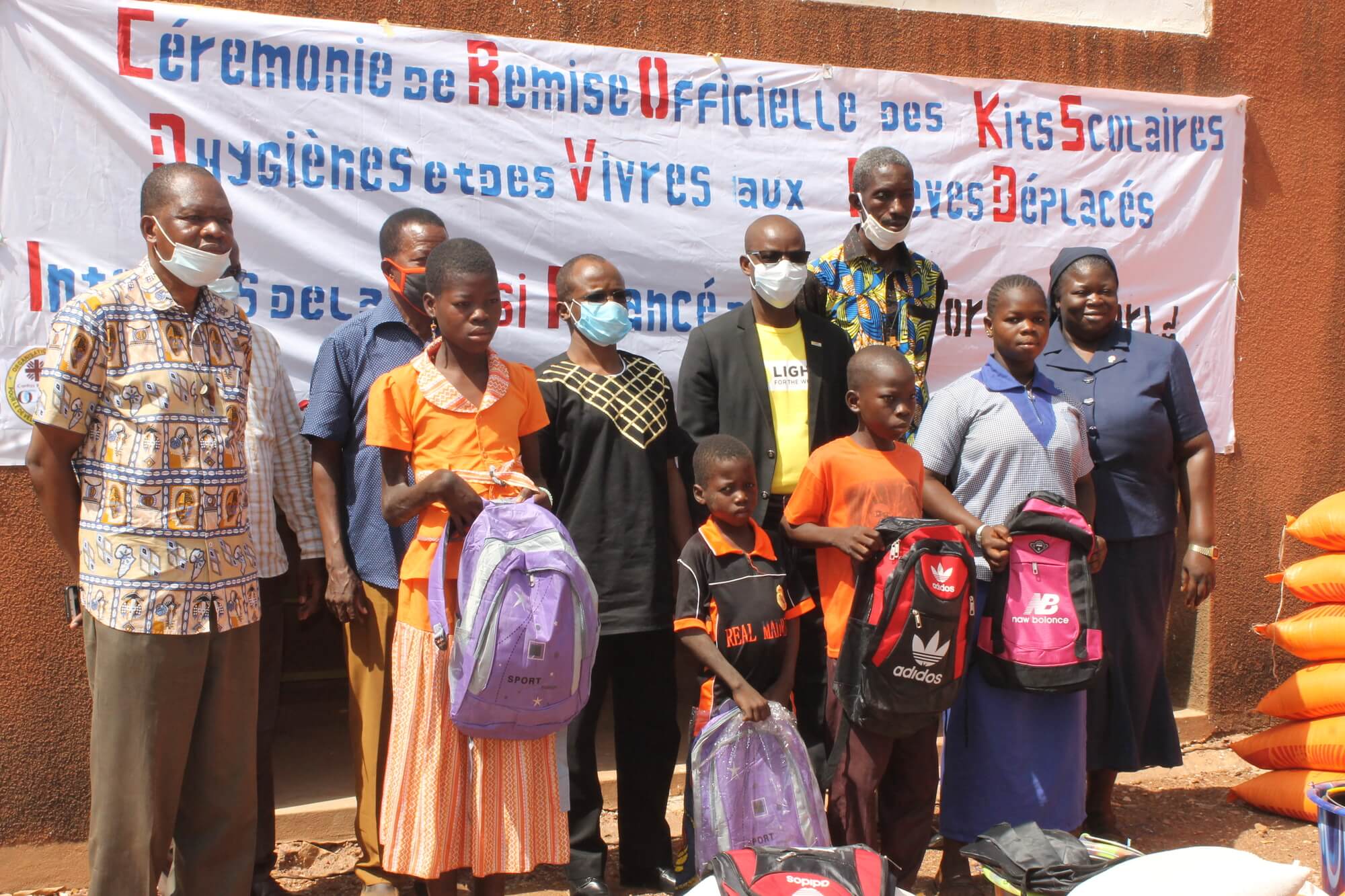 Increase in pupils with disabilities
"Many internally displaced children have suffered psychological trauma, deteriorating health and precarious living conditions," says Étienne Bagré, country director for Light for the World in Burkina Faso.
"In the province of Kossi alone, 141 schools have closed, affecting nearly 20,000 pupils. Those who have been internally displaced are at serious risk of dropping out of education."
Light for the World and partners have documented a four-fold increase in pupils older than 15 with disabilities joining their inclusive education projects in Burkina Faso in 2022, compared to the average of 2019-2021.
"Because of the security crisis, many pupils with disabilities have fled to safe areas like Nouna and Djibasso," says Étienne.
"There is now a sort of concentration of displaced pupils with disabilities in Nouna."
Finding refuge and a classroom
When armed groups refused to open schools in their village, the parents of Gala Paterne sent their son to live with his older brother, Gala Anselme, and two cousins in Nouna.
"I was sad because I didn't want to leave my parents and I feared for their lives because of the terrorist attacks," says Gala Paterne.
"I wondered what things would be like in Nouna. My older brother had just got a job and I didn't know if he'd be able to take care of us."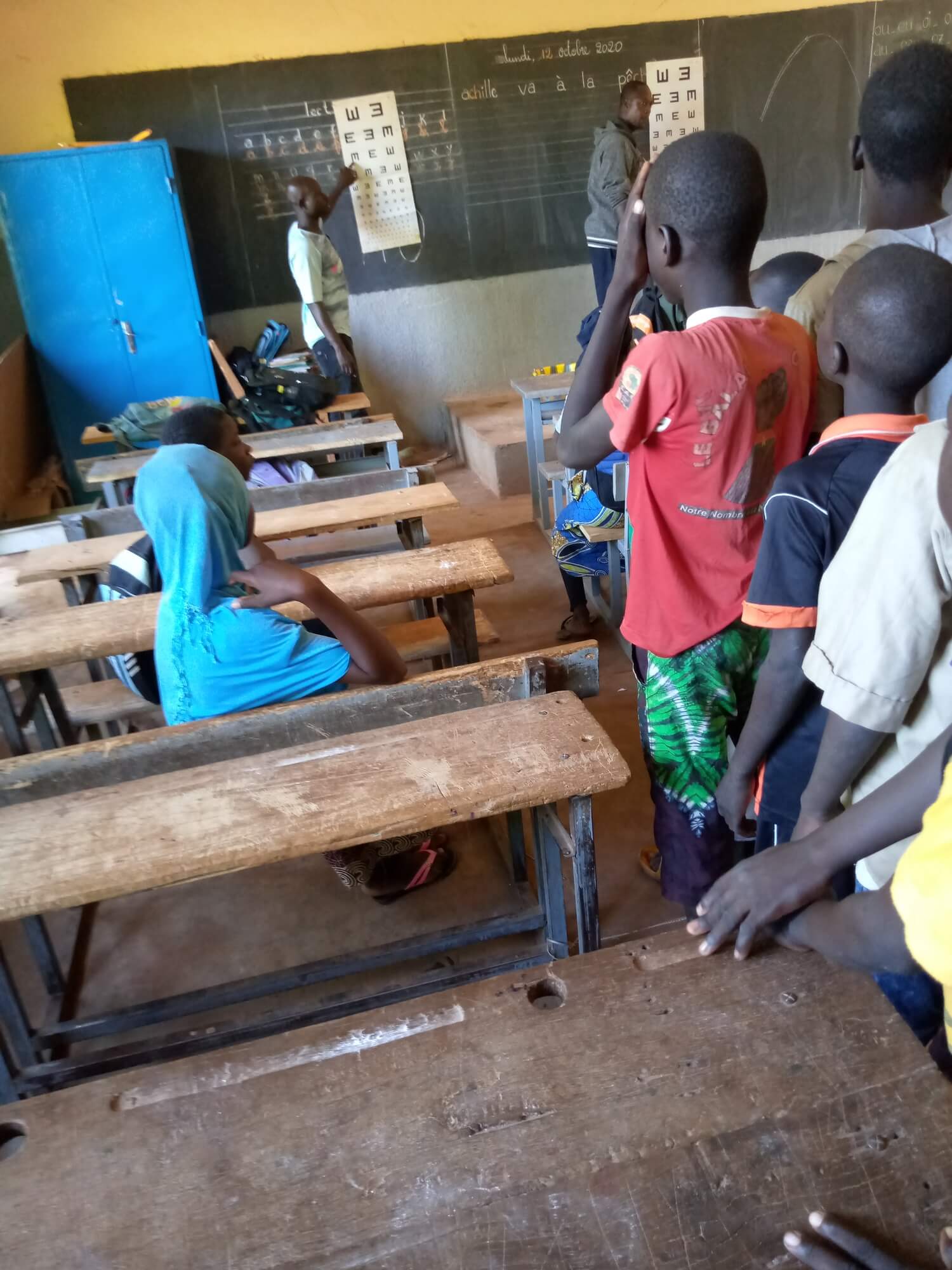 The family was one of the 250 provided with food kits from Light for the World and OCADES. Gala Paterne also received textbooks and help was arranged for him to attend school.
"Thanks to Light for the World's support, I was able to continue my lessons and eat without worrying about tomorrow," he says.
A right for every child
The project ran from April to December 2022 and Light for the World and OCADES are investigating how best to continue their support for displaced pupils.
The priority is addressing the urgent needs of internally displaced pupils, in particular those with disabilities, in Nouna and Djibasso.
Education is a right for every child in times of peace and in times of crisis," says Étienne.
"All state actors and non-governmental organisations must work together to ensure educational continuity, even in conflict situations.
"Education is so important because it is a key to access knowledge, which is essential for economic development, access to work and political participation. Education enables people to exercise their rights."