Humanitarian Action

Latest
With refugees and returnees arriving in neighbouring countries in large numbers, concerns are being raised for people with disabilities fleeing the conflict in Sudan.
The outbreak of violence, which began on April 15, has driven large numbers of civilians to seek safety in neighbouring nations.
Fears of exclusion in emergency action
"Sudanese, Ethiopian and Eritrean refugees are arriving from Sudan to various towns in South Sudan. There are also big numbers of South Sudanese returnees," says Sophia Mohammed, country director for Light for the World in South Sudan.
"South Sudan already hosts some 330,000 refugees and asylum seekers, the majority from Sudan. There are also more than 2.2 million internally displaced people due to conflict, insecurity and the impact of climate change.
"The situation in the refugee camps was already bad before the outbreak of violence in Sudan. There is a lack of water, food and medical care. Because of the fighting in Sudan, many people are seeking protection in camps for Internally Displaced People (IDPs) in South Sudan, including in the two camps where we are working in Juba (pictured above). There are currently more than 4,200 returnees in these camps.
It is particularly difficult for people with disabilities. In many cases people with disabilities are left behind when displacements like these occur. All who make it are in dire need of help: they need food, water and a safe place to stay. We do our best to help them. We need help for that."
People are arriving at various points along the Sudan-South Sudan border, including Poluch and Renk in Upper Nile state, Warap in Northern Bahr el Ghazal state and Wau in Western Bahr el Ghazal state. The UNHCR has also established camps for those leaving Sudan in Kaya and Morobo County in Central Equatoria state.
Challenges on arrival
Many arrivals reach South Sudan "exhausted and without enough money to proceed to destination … severely vulnerable and in need of immediate assistance," according to the UNHCR. There are limited transport services from the South Sudanese border towns and fragile communities affected by issues including conflict and the climate crisis.

"The main challenges are inadequate food security, health and access to accurate information, especially data on people with disabilities. In particular, those who are Deaf are lacking information," says Sophia.
"Mobility for refugees and returnees with disabilities is also a challenge. Right now, it is not easy for refugees and returnees to move freely in South Sudan due to mobility hardship and a lack of assistive devices.
"Due to limited road accessibility and the fragility of communities affected by the fighting in South Sudan, many people with disabilities cannot reach a safe place."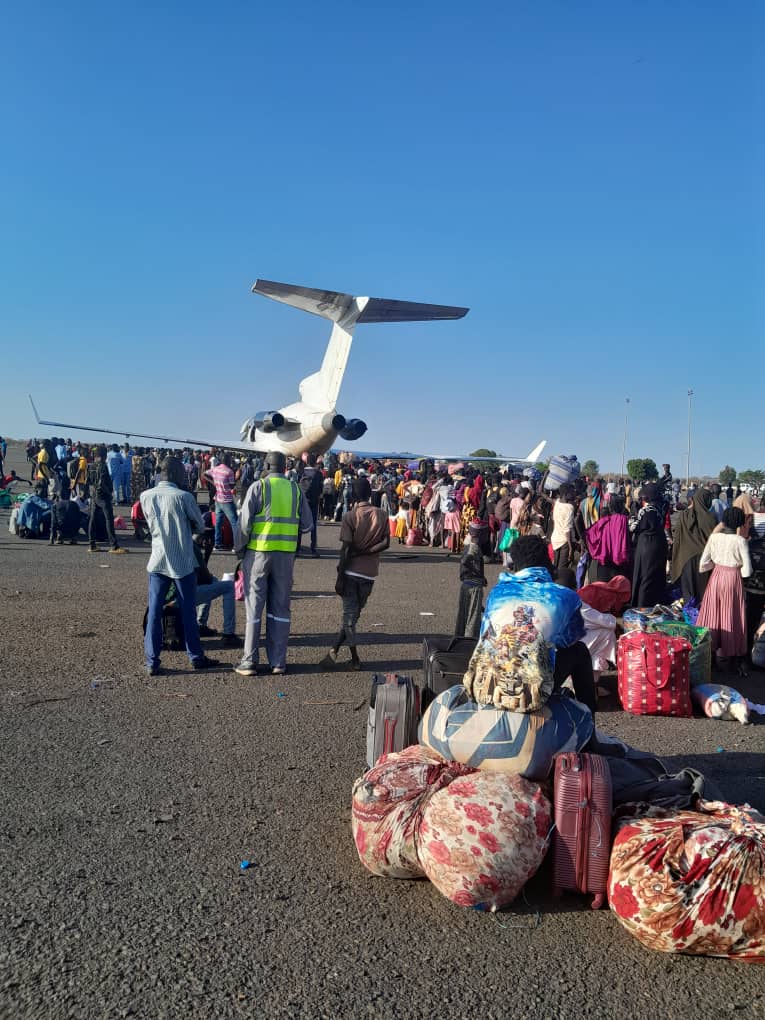 The need for an inclusive response
Light for the World, which has been engaged in humanitarian action programmes in South Sudan for a decade, will initially support returnees and refugees with disabilities at existing project areas in Wau and Juba.
With the humanitarian crisis deepening as the conflict in Sudan continues, Light for the World will work alongside South Sudanese Organisations of persons with disabilities (OPDs) to provide an inclusive emergency response. It will also lobby the South Sudan government to ensure people with disabilities who arrive are treated respectfully, and without any form of discrimination.
Light for the World staff are advocating and lobbying with government and humanitarian actors, including South Sudan's Relief and Rehabilitation Commission, for inclusive humanitarian assistance for those arriving.
"We intend to conduct a survey in the established camps for returnees and refugees to record the number of arrivals with disabilities and the potential barriers they face," explains Sophia. "Inclusion experts will then work with camp managers, including the UNHCR and IOM, to ensure their registration process is inclusive."
Training for humanitarian partners will be offered by Light for the World, to try to ensure every stage of humanitarian action — from registration to health facilities — is fully inclusive.
"Through our existing Disability Inclusion in Community Development (DICD) programme, we will organise medical referrals for children with disabilities injured in the fighting or during their journey and establish rehabilitation plans for those in need," says Sophia.
"We aim to take the lead on an inclusive humanitarian response with specific focus on people with disabilities, mainly supporting children with disabilities and their parents in camps through DICD workers and Disability Inclusion Facilitators (DIFs)."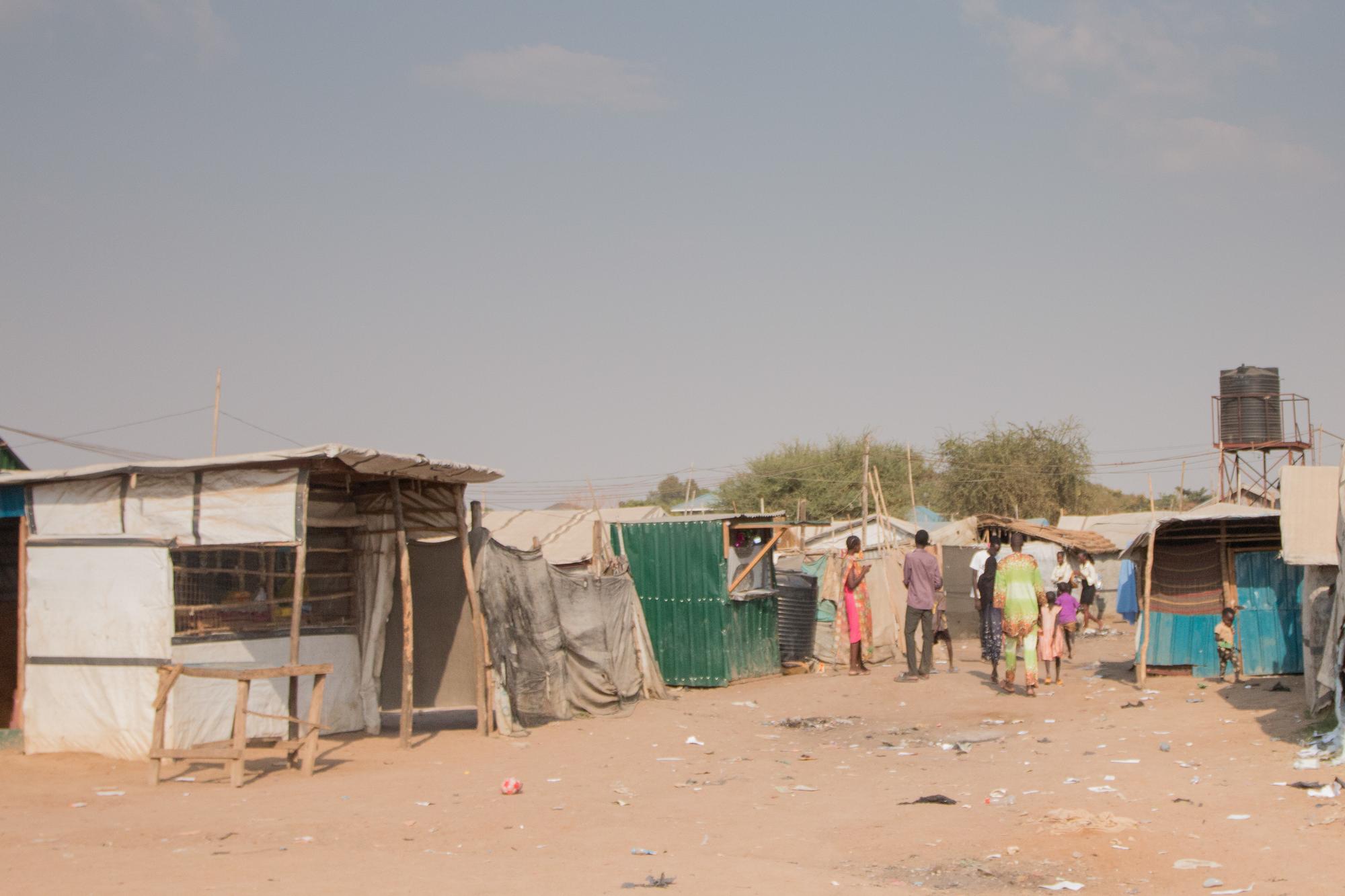 Light for the World is also present in Ethiopia's Amhara region, where hundreds of people have been arriving daily from Sudan at the Metema border. Together with OPD partners, it is advocating for the inclusion of people with disabilities in data collection, registration and other assessments of humanitarian and emergency organisations, as well as relevant government offices to support the design, implementation and monitoring of the inclusiveness of their humanitarian responses.
Light for the World will closely monitor the situation and, together with partners, step up responses in South Sudan, as well as Ethiopia.
As the situation in Sudan and neighbouring countries evolves, Light for the World will adapt its approach and work to attempt to ensure an inclusive emergency response. 
Find out more about our humanitarian action work here.