Humanitarian Action

Latest
Four years after Cyclone Idai, regular climate shocks continue to hit Mozambique. An inclusive humanitarian response ensures everyone's needs are considered in recovery efforts.
We have to learn how to live with cyclones and storms.

Zacarias Zicai
Zacarias Zicai, country director for Light for the World in Mozambique, knows climate disasters have become part of life in the southern African nation. And so are the aftereffects. The impact of Cyclone Idai, one of the deadliest recorded tropical cyclones, is still being felt four years after it touched Mozambique.
"The Cyclone made landfall on 14th March 2019," Zacarias says. "It caused a trail of destruction of thousands of houses, schools, hospitals, power lines and bridges, and extensive flooding. There was a massive loss of life, significant economic loss as well as severe environmental damage.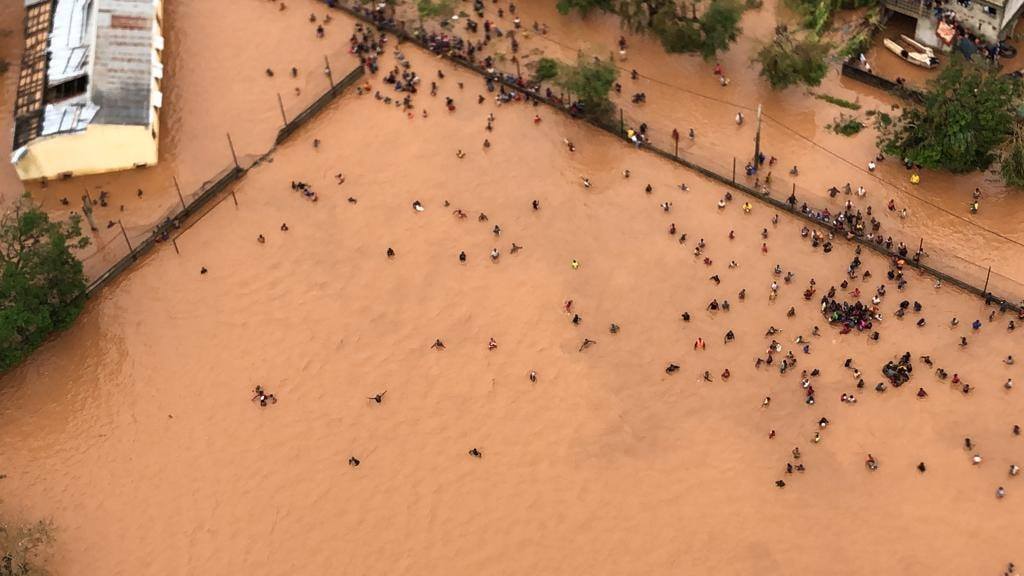 It is estimated the cyclone affected more than 1.85 million people in Sofala, Manica and Zambézia provinces. As happens when natural disasters hit in other parts of the world, people with disabilities were more likely to be negatively impacted. A Light for the World study found people with disabilities had limited access to humanitarian aid following the cyclone due to several challenges, including within the community setting, accommodation centres and resettlement sites.
"Four years after Idai, some populations are still more vulnerable, more affected by poverty in the affected areas," Zacarias says. "And for people with disabilities the situation is worse because they were disproportionately affected by the cyclone. Not only due to aspects of their disabilities, but also because they are more likely, on average, to experience adverse socio-economic outcomes than persons without disabilities."
Including everyone in humanitarian response
Light for the World launched an emergency humanitarian response programme to support those whose lives had been changed by Cyclone Idai. In the first phase of the response, food, blankets, soap and construction materials were distributed to 21,500 people with disabilities and their families. Hygiene kits were also given to women with disabilities.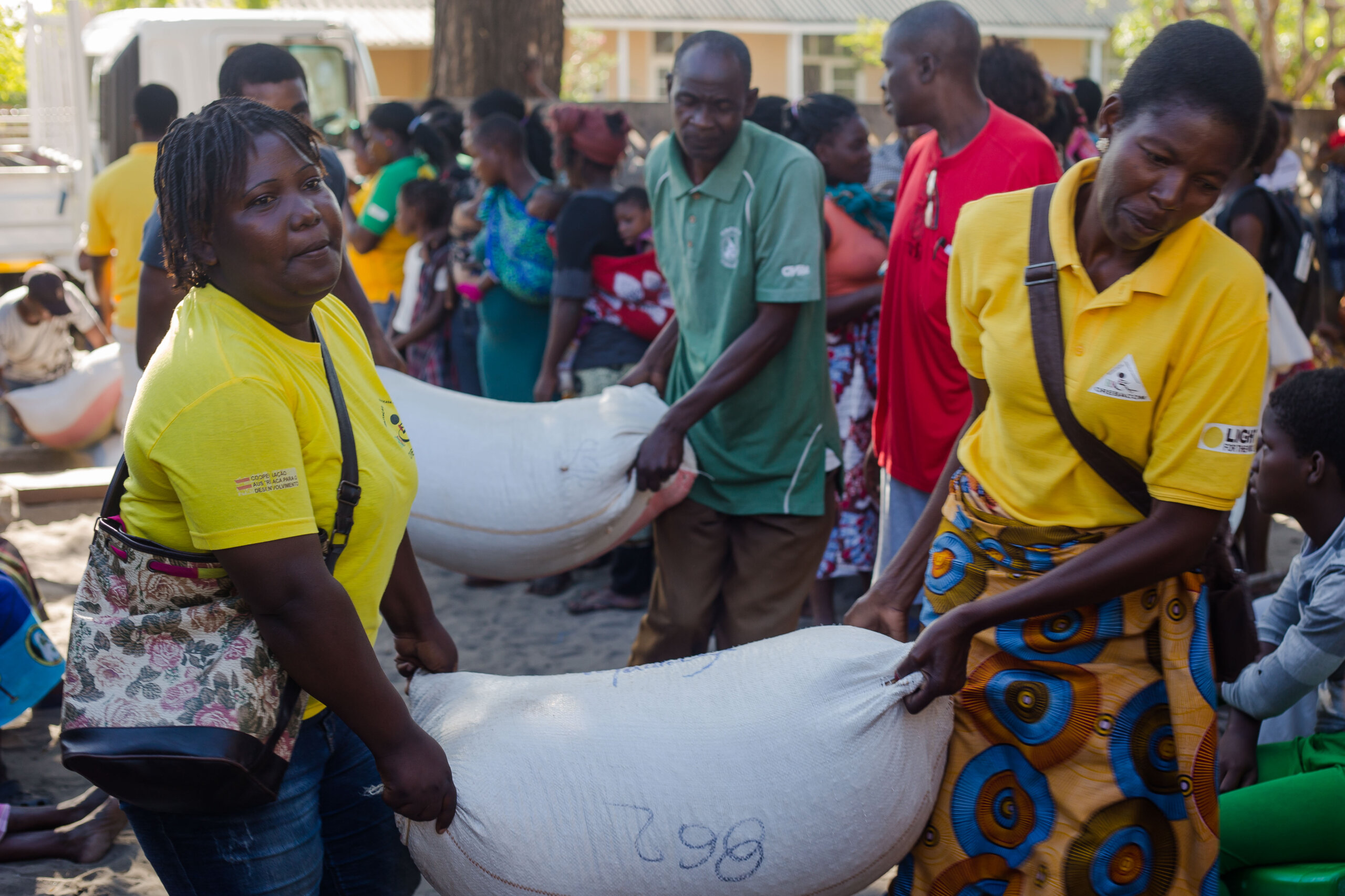 Later, a disability working group was created to work on sustainable solutions to ensure the inclusion of people with disabilities in humanitarian responses. Humanitarian actors were trained in disability inclusion to ensure the entire response is disability inclusive.
A How To guide was also created to serve as a practical tool for other organisations to ensure people with disabilities are included in humanitarian action.
Light for the World also wanted to make sure people with disabilities would be heard during future humanitarian responses and play a central role in designing humanitarian action plans that affect them. Working alongside ELRHA and Butterfly Works, Light for the World launched We are part of the solution: A user-centred exploration of preparedness needs with people with disabilities and older people in Mozambique for inclusive humanitarian response. The aim was to highlight the voices and lived experiences of people living in disaster-prone regions.
An ongoing danger that will not disappear
Idai was not the first or last climate shock to hit Mozambique. The country was the fifth most affected by extreme weather in the world from 2000 to 2019, according to the 2021 Global Climate Risk Index.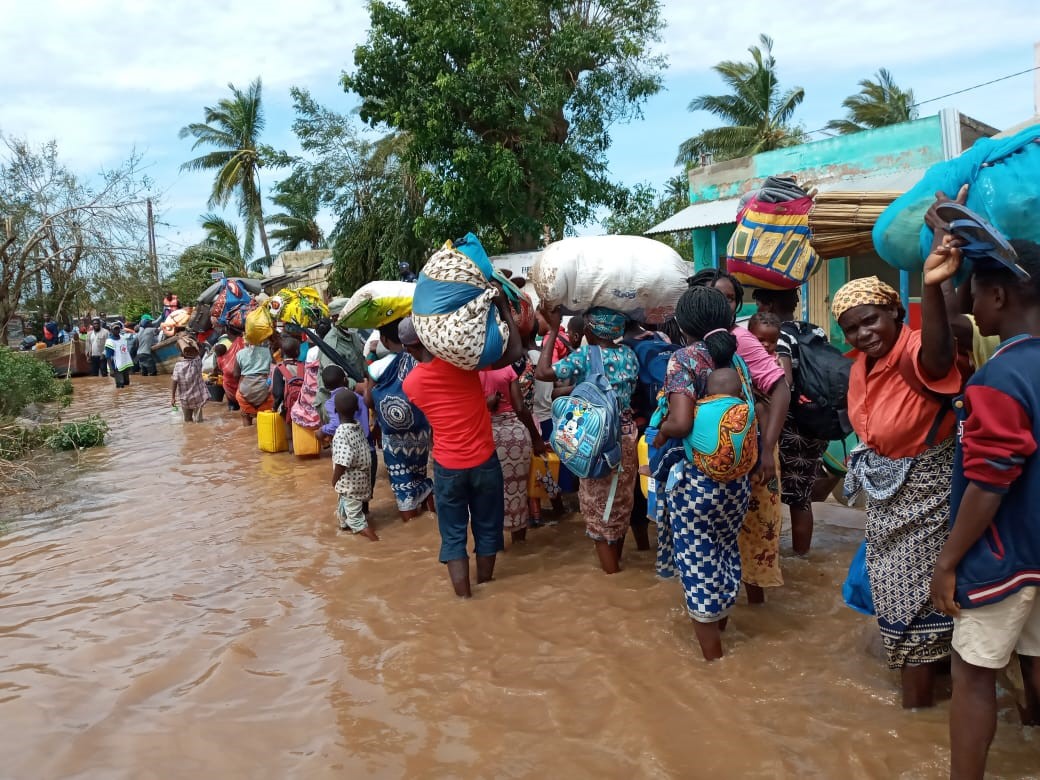 After Cyclone Idai, there was Cyclone Kenneth. Together, the cyclones killed more than 600 people in Mozambique and left about 2.2 million displaced. Since then, Cyclones Eloise, Gombe and Tropical Storm Ana have made landfall, while Cyclone Freddy posed the most recent threat.
"Mozambique is highly exposed and vulnerable to extreme weather events and the impacts of the climate crisis. Since 2000, the country has been experiencing recurrent climatic shocks, including tropical storms, flooding and back-to-back droughts, particularly in the southern region of the country," Zacarias says.
"It's recognised by the government and humanitarian aid organisations that there is a lack of sustained funding to face the concurrent climate-induced weather events across the country. And to meet the immediate needs of devastated families or invest in longer term strategies to help communities build resilience and reduce risks associated with disasters."
To know that again we might suffer from a devasting cyclone or heavy rain followed by floods is emotionally hard. The most affected vulnerable groups that lack financial and other means to cope with the situation are those which suffer more.
Light for the World continues to investigate ways to effectively include everyone in humanitarian responses.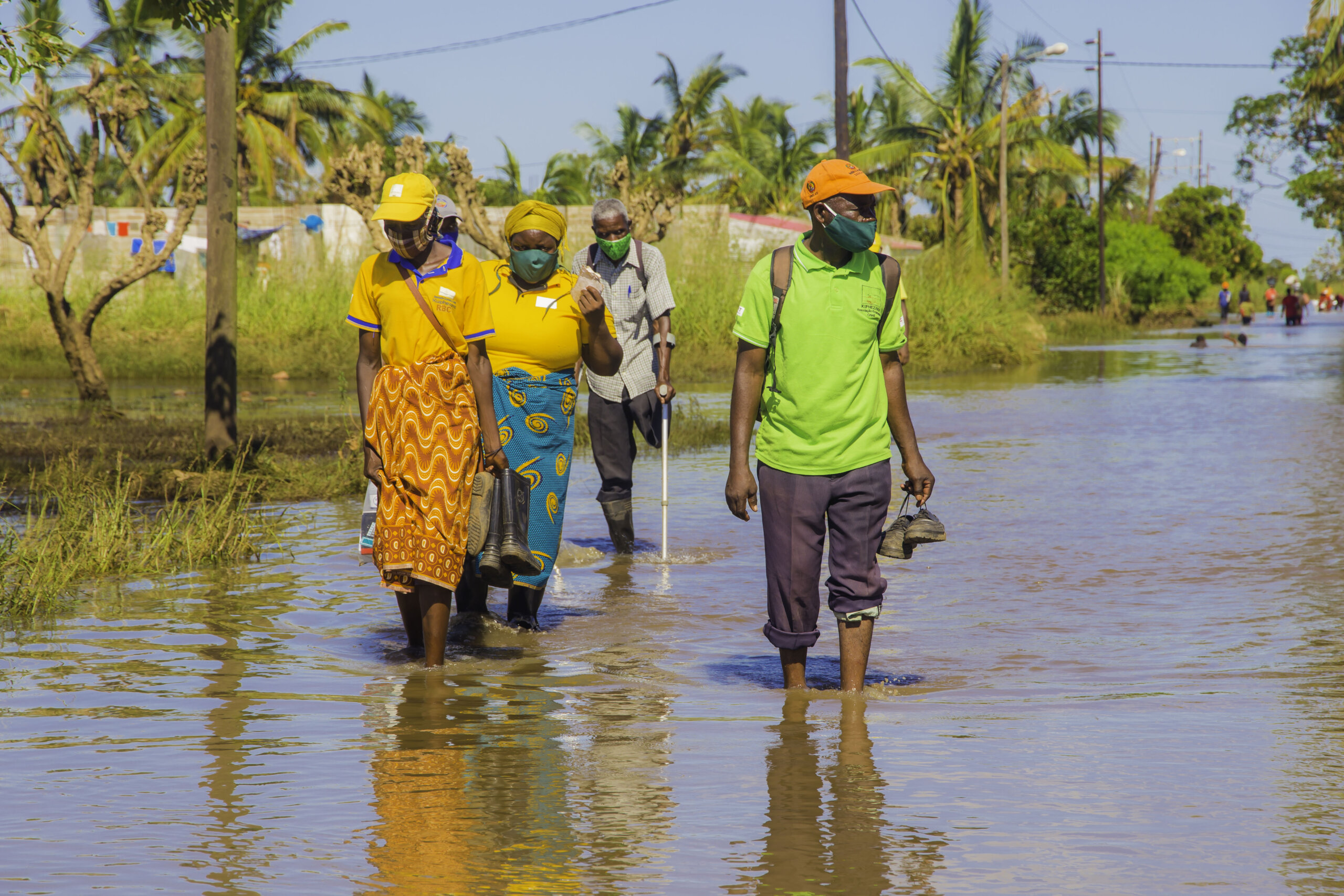 Another Light for the World project focuses on reducing the impact of climate disasters by strengthening community resilience in an inclusive and gender responsive way. One of the goals of the project, funded by the Austrian Development Agency (ADA), is to build disaster risk reduction (DRR) capacity in selected communities in Inhambane and Sofala Provinces.
Mozambique, of course, is not alone in being negatively affected by extreme weather events caused by the climate crisis. More countries are being, and will be, impacted by human-made climate change. The impacts will be greatest in Asia and Sub-saharan Africa — disproportionately affecting lower-income countries where the emissions produced are less than higher-income nations. The climate crisis is a global problem that affects everyone. So humanitarian responses must ensure no person is excluded. 
Find out more about our humanitarian action work here.