When disasters and emergencies strike, people with disabilities tend to be hit hardest. Yet, too often, they're an afterthought in crisis response plans.
We asked Aynalem Tefera, Country Director in Ethiopia, and Jacqueline Bungart, Inclusive Humanitarian Action Expert, to give us their view on inclusive humanitarian action.
Why should humanitarian organisations pay particular attention to people with disabilities?
What happens to people with disabilities in humanitarian crises?
People with disabilities are diverse in their experience, and in the ways that discriminatory attitudes, as well as physical and communication barriers, can exclude them from support in times of crisis. They are also diverse in their identity, including their age, gender, ethnicity, location and race. Due to the intersectionality of these factors, people with disabilities face greater marginalisation and discrimination. For example, during humanitarian crises, children with disabilities are at higher risk of abuse and neglect, and women with disabilities are at greater risk of sexual violence.
In Ethiopia, children in camps for the displaced sometimes have to travel long distances to get to school if there is no school in the camp itself. The way to the school is not just inaccessible to people with disabilities, but it's also sometimes unsafe for girls, both with and without disabilities.
What role can people with disabilities play in improving access to humanitarian aid?
People with disabilities and their representative organisations (OPDs) play a central role. It's important to consult OPDs in the planning stages of projects to make sure that people with disabilities are included and can benefit equally with others from humanitarian responses. They can also act as advisors when a humanitarian intervention takes place.
To give you a concrete example, ideally OPDs should identify people with disabilities in camps for the displaced and advocate for inclusive service provision.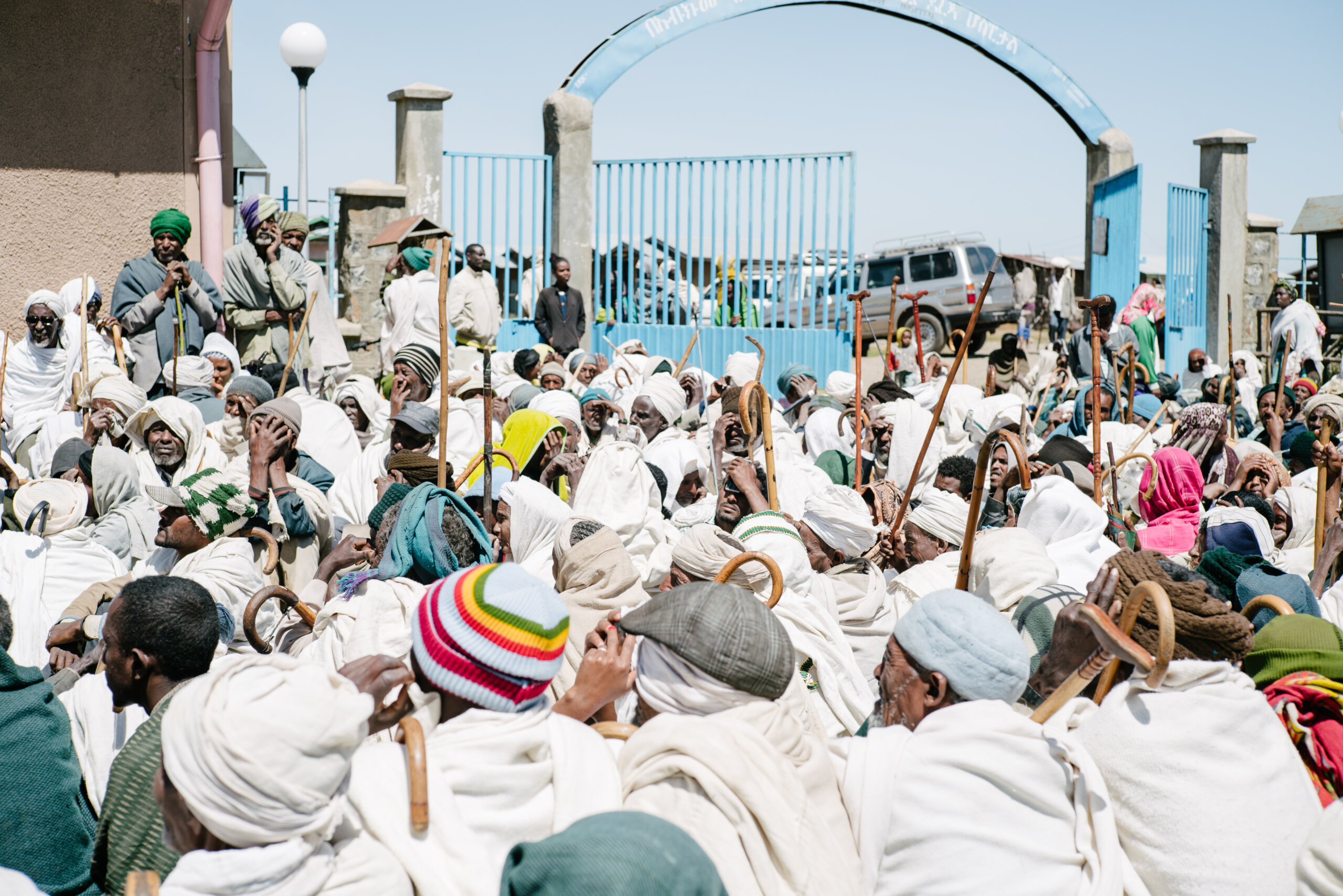 What is the biggest challenge you have faced in Ethiopia when trying to make humanitarian action more inclusive?
Lack of awareness across all stakeholders has been our greatest challenge. As a result, there is no data available on people with disabilities and what barriers they face when trying to access services. Funding opportunities for humanitarian response overlook disability in most cases. A lack of coordinated effort among international non-governmental organisations working on disability has also been a barrier, although there has been some recent progress on this.
How can we make humanitarian action disability inclusive?
Making humanitarian action completely inclusive for people with disabilities is a journey. The first step would be for organisations and government institutions to become aware of the issue and be open to change. There are many expert organisations out there, including organisations of people with disabilities (OPDs), that are well placed to support humanitarian bodies and government institutions to become inclusive. There are also training materials that can help organisations on their journey to inclusiveness.
Why is it important to train organisations on disability inclusion in humanitarian crises?
In crisis situations, humanitarian organisations and government bodies have to respond quickly and follow international standards. But in acting quickly, they often forget people with disabilities and their crisis response is often not designed in an inclusive way. There is also a belief that disability inclusion is expensive and complicated, causing many organisations to shy away from taking it on. At Light for the World, we have worked with a coalition of organisations to create training tools to make this process easier for humanitarian organisations, so that they can make their projects and programmes disability inclusive – and crucially, make sure that people with disabilities and their needs are properly considered in disasters and emergencies.  
Find out more about our humanitarian action work here.