Light for the World's new International Chair, Tom Shakespeare, believes accessibility is the key to providing opportunities for disabled people, as he told the Austrian Parliament at Zero Conference 2022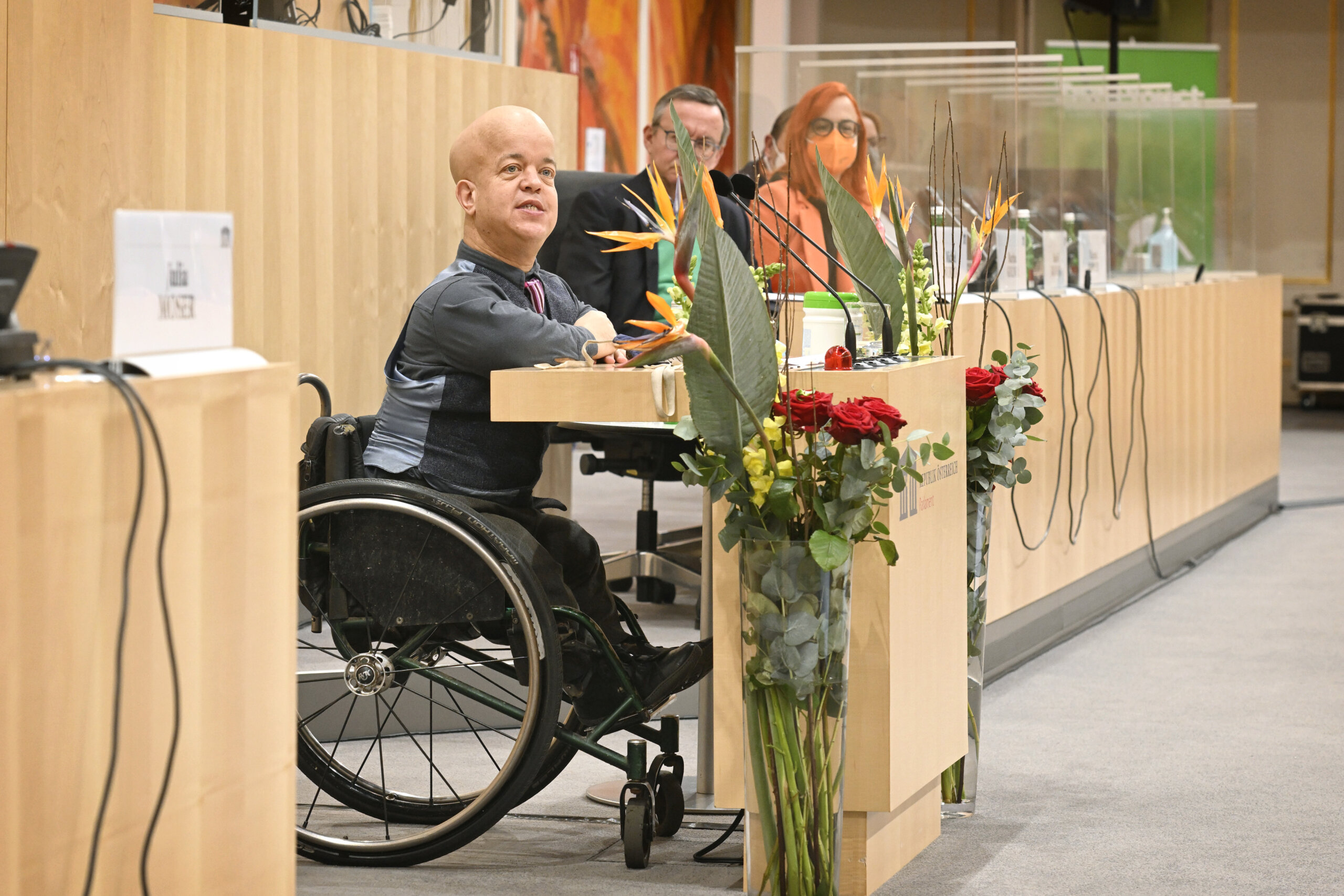 As the new Chair of Light for the World, I was delighted to speak at the Austrian Parliament as part of Zero Conference in Vienna. The conference is a great place to share ways to improve the lives of disabled people, alongside the Global Disability Summit, which took place a week earlier. This year the theme was Accessibility – in other words, enabling people with disabilities to live independently and participate fully in all aspects of life.
The theme of our work at Light for the World is inclusion. We promote access to high quality eye care, and we promote inclusion in education and employment. If people have health, education and employment, then we are going a long way towards inclusion.
Many of the challenges of the twenty-first century – such as the virtual – are opportunities for people with disabilities to leap-frog to a better world. So, let's think of the future. We should be training our people in internet security and online commerce, where they will be in huge demand as the workers and entrepreneurs of tomorrow.
If the digital is one challenge we all face, the other is our climate emergency. We need to travel less, heat better, and reduce our footprint. So, we need to innovate literally to survive. Disability has always been at the forefront of innovation: from the telephone to the talking book, many of the developments we take for granted were first devised to suit disabled people. The battery developments that have fuelled the power chair are now propelling the e-scooters and electric cars of today.
"Many of the challenges of the twenty-first century – such as the virtual – are opportunities for people with disabilities to leap-frog to a better world."

Tom Shakespeare
If we look at the present here in Austria, not just the future, we need bolder and bigger steps towards inclusion at home.
The Convention on the Rights of Persons with Disabilities talks, in Article 19, about living independently and being included in the community. That requires de-institutionalisation and yet in Austria, many disabled people still live in institutions. The lesson from Britain, and many other European countries, is that community living is possible and preferable, but it requires more support staff at home and in the workplace.
Light for the World tries to achieve system change towards inclusive education in Ethiopia, South Sudan, Mozambique, Uganda and Burkina Faso. We know that one third of all children out of school are disabled children. In Austria, you still rely on special schools. Yet across Europe, there is evidence that mainstream schools can help the vast majority of children with disabilities to get a good education.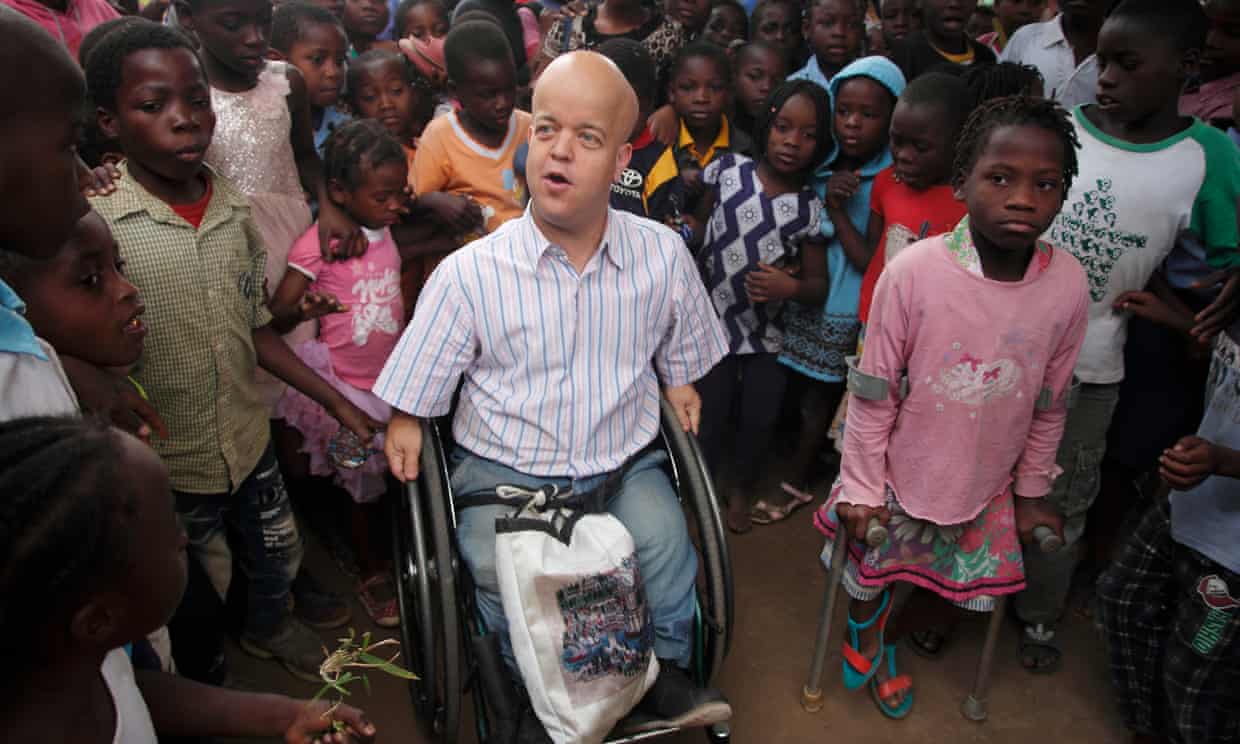 Light for the World also tries to get people with disabilities into work, which is key to a good standard of living in countries where social protection is in its infancy. But the labour market in Austria is not welcoming to disabled people. Too often, sheltered workshops are offered rather than supported employment in the mainstream. There is increasing unemployment of people with disabilities. As Chair, I am very keen to practise what we preach at Light for the World and employ more suitably qualified disabled people at all levels.
Disability is a cross-sectional issue
Finally, the CRPD has words to say about Humanitarian Aid and Development Cooperation in Articles 11 and 32. Austrian Development Agency (OEZA) is improving inclusion of people with disabilities and promoting accessibility, as well as focusing on disability in several projects. This is a good start. But I would like to see more strategic action on disability, given that people with disabilities are so marginalised in many developing countries. Disability should be a mandatory cross-sectoral issue, so that all projects are evaluated in how far they promote inclusion or specifically address the needs of people with disabilities.
I do not apologise for talking so much about the human rights of persons with disabilities. I think the UN Convention is the best guide we have on how to think about disability. It should be our moral compass at home and abroad. It is certainly the inspiration for the Zero Project and Light for the World. I hope that in Austria itself we will see more progress towards achieving the goals of the Convention towards effective inclusion.
I am proud to be the Chair of Light for the World, which is such an Austrian success story. I spend a lot of time listening to Haydn – who was tormented by disease most of his life, Mozart – who perhaps today would be considered to have Tourette's syndrome, and also to Schubert – who like Mozart, died young and from chronic disease. The lesson I take from these three superb Austrian composers is that illness and impairment are no obstacles to greatness. Disabled people can and do succeed in all walks of life and contribute to the happiness of everyone else.
"Illness and impairment are no obstacles to greatness. Disabled people can and do succeed in all walks of life."
By promoting accessibility, and by promoting inclusion, as Light for the World tries to do in all our work, we can best ensure the success of people with disabilities, and through them, we can make all our lives better.