This International Day for the Elimination of Violence Against Women*, our gender experts Mathilde Umuraza and Jennifer Pitter-López spotlight an initiative in Mozambique where Light for the World is supporting survivors to reclaim their lives.
Rosa** was leaving her neighbour's house one night when a man grabbed her, picked her up and raped her. Rosa, who has a speech impairment, shouted, but no one came to help her. "After this, her whole body was hurting," says her sister, Anna**. "She couldn't walk and up till now, she is afraid of men and completely traumatised."
Rosa's trauma started with the assault, but her attempts to get support and justice only added to her devastation.
Globally, 1 in 3 women experience gender-based violence – violence directed at them because they are women. For women with disabilities, it's double that: 2 in every 3 women, a silent scandal that rarely makes headlines.
Over 16 days of activism (25 November – 10 December), women's rights activists worldwide throw their energies into highlighting gender-based violence. This year, we're joining in to underline the unique challenges that survivors with disabilities in Mozambique face when trying to navigate a system that's stacked up against them.
As we discovered through our research with Girl Child Rights in Cabo Delgado, northern Mozambique, discrimination is a substantial barrier to survivors with disabilities getting the help they need. When we spoke to people within the support network there, they confessed that it's a challenge for them to work with women with disabilities.
One clinical psychologist in Metuge, a district in Cabo Delgado province, told us: "It is difficult for me and a little embarrassing when I try to assist a survivor of gender-based violence who is a person with a disability, as we do not have the skills – such as sign language – to communicate with them."
A general lack of experience and understanding is another issue. When Rosa went to the hospital in Cabo Delgado following the attack, she faced several problems, which only continued as she tried to navigate the system.
"At the hospital it was difficult as she wasn't well understood," recalls Anna. "They did a few tests with her and referred her to the police. At the police station, as she wasn't able to identify the perpetrator, the case was closed. This made her very unhappy, that she couldn't identify him and bring him to justice. A month later, she was at a follow-up check at the hospital and tested positive for HIV. She now receives medicine."
Studies have shown that women and girls with disabilities experience a higher risk of gender-based violence because of the intersection of gender and disability. In some cases, women sustain disabling injuries as a result of such violence. But these studies are few and far between.
Data on the impact of gender-based violence on women and girls with disabilities is poor, especially in low-income countries. Meanwhile, services designed to protect survivors, and the systems that are meant to support them, often end up excluding women and girls with disabilities.
To address this lack of data, Light for the World, together with our partner Girl Child Rights, are speaking directly to survivors and representatives of the organisations set up to support them – health workers, police officers, psychologists, therapists, shelter staff and others. This way, we can learn how the overall support system can be adjusted to ensure it's inclusive of women and girls with disabilities.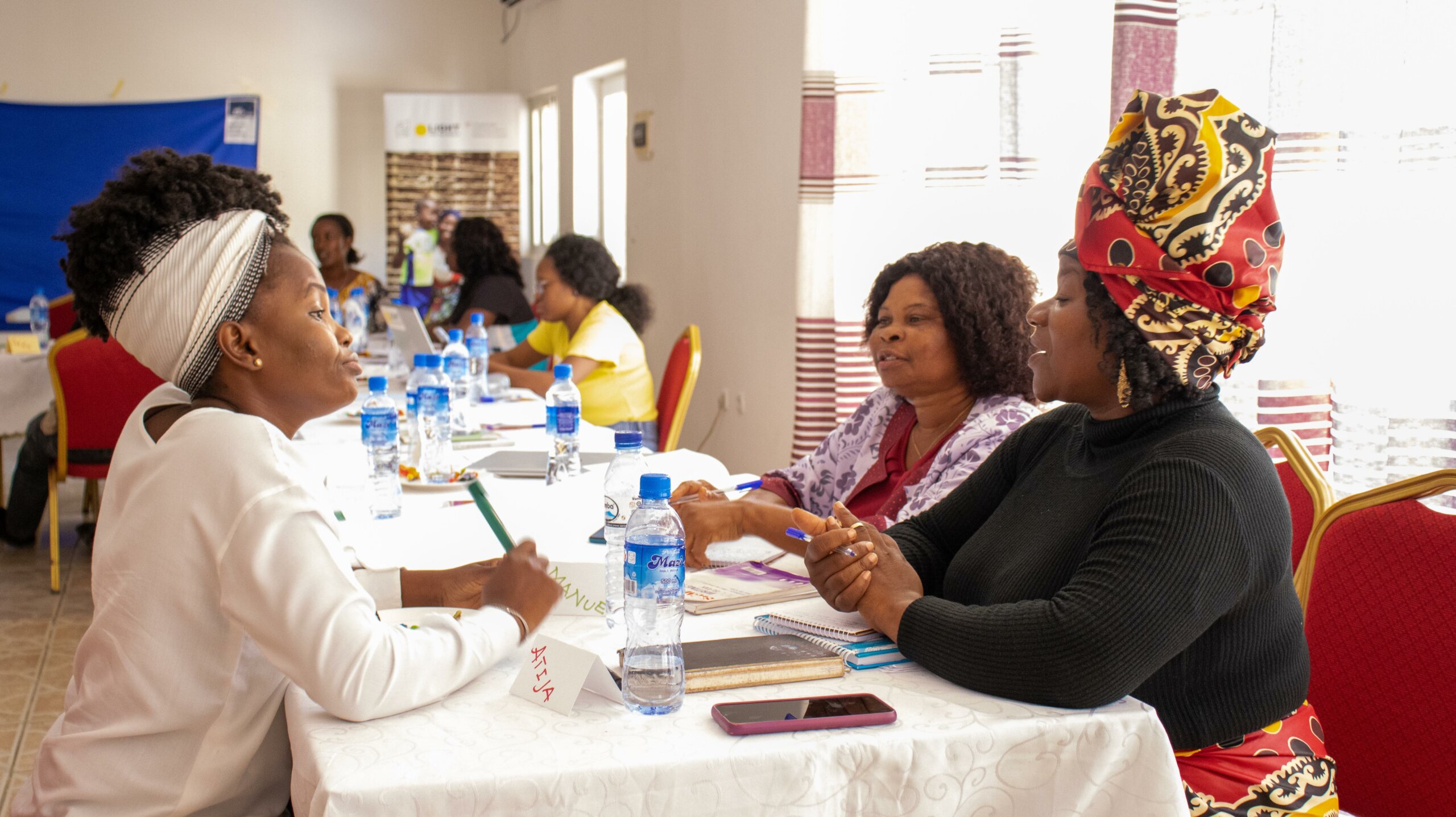 Through this consultation period, we want to foster long-lasting change in the support system for survivors of gender-based violence in the Chiúre and Metuge districts in Cabo Delgado, so that women like Rosa get the help they need. We're taking a participatory approach, using stories and lived experiences of women and girls with disabilities to influence an action plan that leaves no one behind.
Since 2021, Light for the World and our partners have been implementing the programme: "CONNECT – Making Humanitarian Action Work for Everyone in Cabo Delgado" in Mozambique. Funded by the Austrian Development Cooperation, the programme aims to provide immediate relief, recovery and resilience-building measures for the most vulnerable in resettlement camp communities.
As part of this programme, we want to create conditions in which people with disabilities, especially girls and women, benefit from humanitarian assistance on an equal footing with others. At the start of the project in November 2021, we conducted a rapid gender analysis of disability inclusion. We found that a functional and consistent referral system for providing services to survivors of gender-based violence was lacking. And existing services excluded women with disabilities.
In fact, until recently, our project has documented only one case where a perpetrator of violence against a woman with a disability was successfully prosecuted.
To improve these odds, structural changes are needed. "In order for us to have integrated and inclusive gender-based violence services for people with disabilities, we need to have at least one CAI (Integrated Care Centre) at district level," the lead officer on gender-based violence for Chiure told us.
Integrated Care Centres are an all-in-one service offering police, health, legal and social support to survivors in one place. This way, survivors remain in the system, ensuring they get all the help they need, while also increasing the likelihood that perpetrators are brought to justice.
It means that women like Rosa are not let down by the system, but are supported throughout so they can reclaim their lives and their futures. Ultimately, it will bring Mozambique that much closer to what Rosa really wants: "To not be violated anymore."
Main image: Rosa, who survived a sexual assault, walks arm in arm with her sister Anna along a lane in Cabo Delgado, northern Mozambique. © GCR
*The International Day for the Elimination of Violence Against Women marks the launch of the UNiTE campaign (Nov 25- Dec 10) — an initiative of 16 days of activism concluding on the day that commemorates the International Human Rights Day (10 December). This campaign, led by the UN Secretary-General and UN Women since 2008, aims to prevent and eliminate violence against women and girls around the world, calling for global action to increase awareness, promote advocacy and create opportunities for discussion on challenges and solutions.
**Names have been changed.