Light for the World in Burkina Faso and Kenya win two awards for projects promoting disability inclusion at the Zero Project conference 2023.
#ZeroCon23 is here, and Light for the World is representing on multiple fronts – from innovative projects to voices for disability inclusion.
The United Nation's Zero Project Conference runs from 22 to 24 February in Vienna, Austria, where innovators and decision-makers are meeting to share examples of best practice in the area of disability inclusion.
Among those up for discussion are our now award-winning election and digital community projects in Burkina Faso and Kenya, respectively.
I'm very proud that our project is one of the 71 awardees out of 319 nominations – it does mean we have developed a project which is innovative, creates impact and is replicable.

Étienne Bagré, Country Director, Light for the World Burkina Faso 
Championing inclusive elections in Burkina Faso
Although Burkina Faso has laws to promote the participation of people with disabilities in political and private life, the reality is quite different.
People with disabilities face huge barriers to fully enjoying their political rights during elections. There are no specific measures to make sure they: can register onto electoral lists easily, access polling stations, or even receive political messages in an accessible format.  
Light for the World Burkina Faso, with support from the Ministry of Women, National Solidarity, Family and Humanitarian Action (MFSNFAH), decided to tackle this head on. Together they launched an integrated communications campaign from September 2020 to July 2021.
The campaign included radio discussions on the participation of people with disabilities in elections, and multilingual radio and TV ads. Offline, campaigners distributed information leaflets in all regions of Burkina Faso, as well as a guide for political parties and the national independent election commission, on the effective participation of people with disabilities.
In total, the campaign reached just under 7.2 million people, 3.7 million women and around 86,000 people with disabilities. Organisations of People with Disabilities actively advocated for their communities and were welcomed by the Minister of the MFSNFAH herself. Many organisations, including government ministries and international NGOs, joined forces to push for the inclusion of people with disabilities in elections.
In the end, the elections didn't take place, but when they do, the framework is there for people with disabilities to take an active role in their political futures.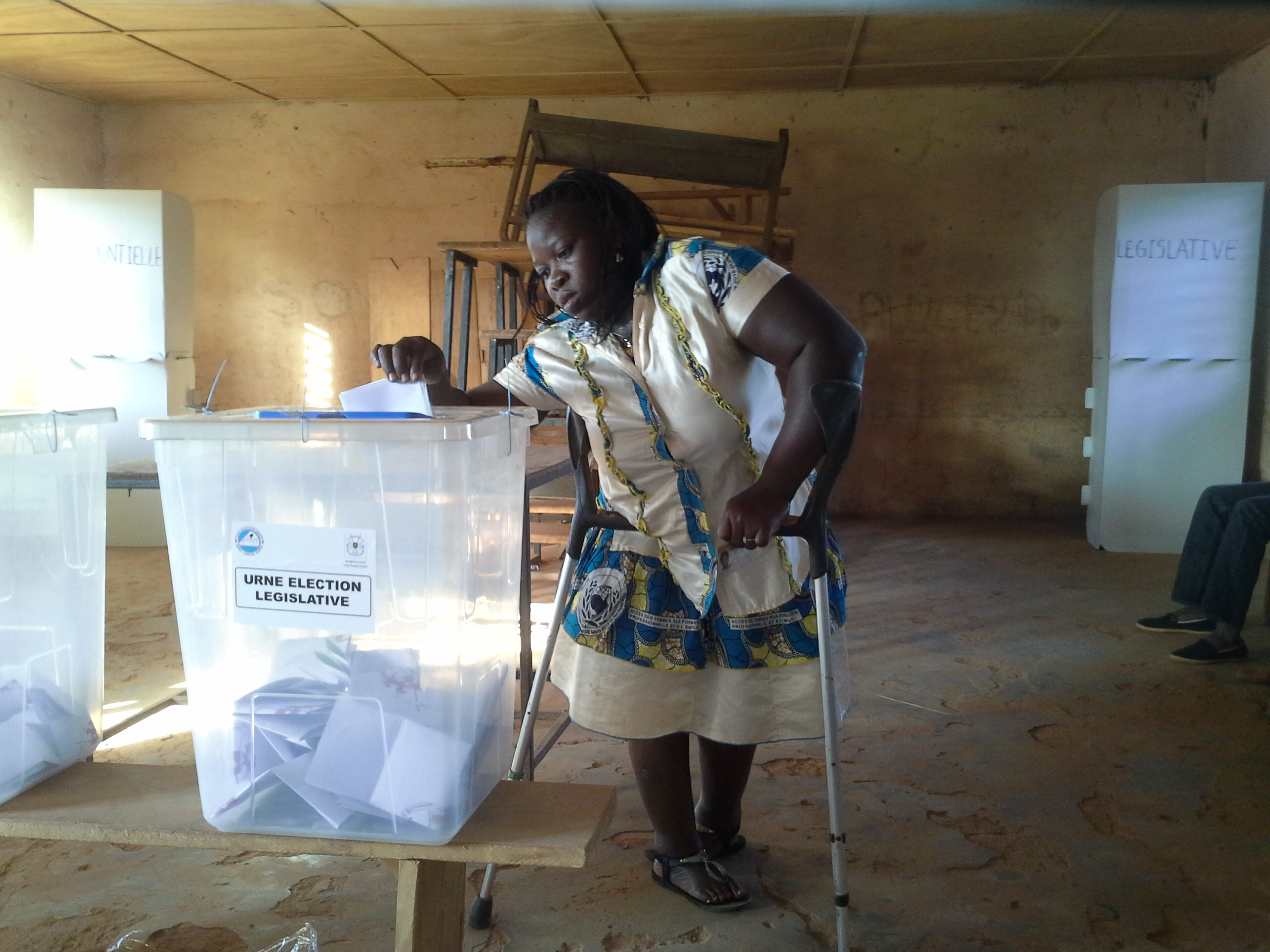 Inclusion through online community-building in Kenya
Over in Kenya, Light for the World's team have also been connecting people with disabilities. The EnableMe web platform is all about linking up people with disabilities online and providing them with vital information.
"This is Kenya's first disability- and health-related information portal with a peer-to-peer support community," says Faith Masengo, Innovation Lead for EnableMe Kenya. "Every month, we hold crucial discussions on the community and escalate it on social media to reach audiences of more than 100,000 and more during online events." Job and scholarship opportunities are posted regularly on the site, too.
The project has reached people in rural areas as well, including Zena from Siaya county, whose young daughter has cerebral palsy. "I'm happy to be part of this platform," she says, "because I believe that I'll be able to learn more concerning my daughter's condition."
EnableMe has had an impressive impact, despite only having begun in Kenya in 2021. In the last election, EnableMe launched #thedisabilityvote2022, calling for accessible election centres and at least 5 per cent of all public posts elected to be reserved for people with disabilities, in line with Kenya's Constitution.
"The online chat trended on Twitter nationally at number 2, reaching an estimated audience of 614,000 people online," says Faith. This led to mainstream media coverage and much bigger influence. "After the elections, seven people with disabilities were elected into leadership," she says. "This is so far the highest number of people with disabilities elected during a general election in Kenya." 
When people with disabilities don't have adequate access to information and technologies, their potential will lie idle, which is a huge loss to the world, and will keep perpetuating the dependence that has been the norm for ages. This is why it is important to think of ways, such as this project, to make information access and consumption easier. 

Stephen Njenga, Country Director, Light for the World Kenya
Leading voices at the conference 
Light for the World's two prize-winning projects are not our only representatives at #ZeroCon23.
Our International Chair, Tom Shakespeare, will give a presentation on the Disability Evidence Portal, which collects knowledge and information on people with disabilities. He will share how data is a powerful tool to improve the quality of decision-making at all levels and across health, education and other sectors.  
Noeline Ondoru, a young trainee lawyer from Uganda and one of Light for the World's Disability Inclusion Facilitators, will be among the conference's youth delegates. Noeline has Albinism, and promotes the sexual and reproductive rights of young people. With a vision firmly set on a more inclusive future, she works hard to build a society where people with disabilities can participate fully.
Top image: EnableMe community members, including (from left to right): Amisha Rashid (mental health expert), Humphrey Hajj, ArtbySiralie (visual artist), and Faith Masengo (Innovation Lead) at an EnableMe Art for Mental Health workshop, September 2022. Light for the World Kenya's EnableMe online platform connects people with disabilities across the country. (c) Light for the World