We meet Disability Inclusion Facilitator Dorcus Kabahenda, who has made it her daily mission to help companies become more inclusive for everybody. She gives us insights into her work and the barriers which people with disabilities face every day.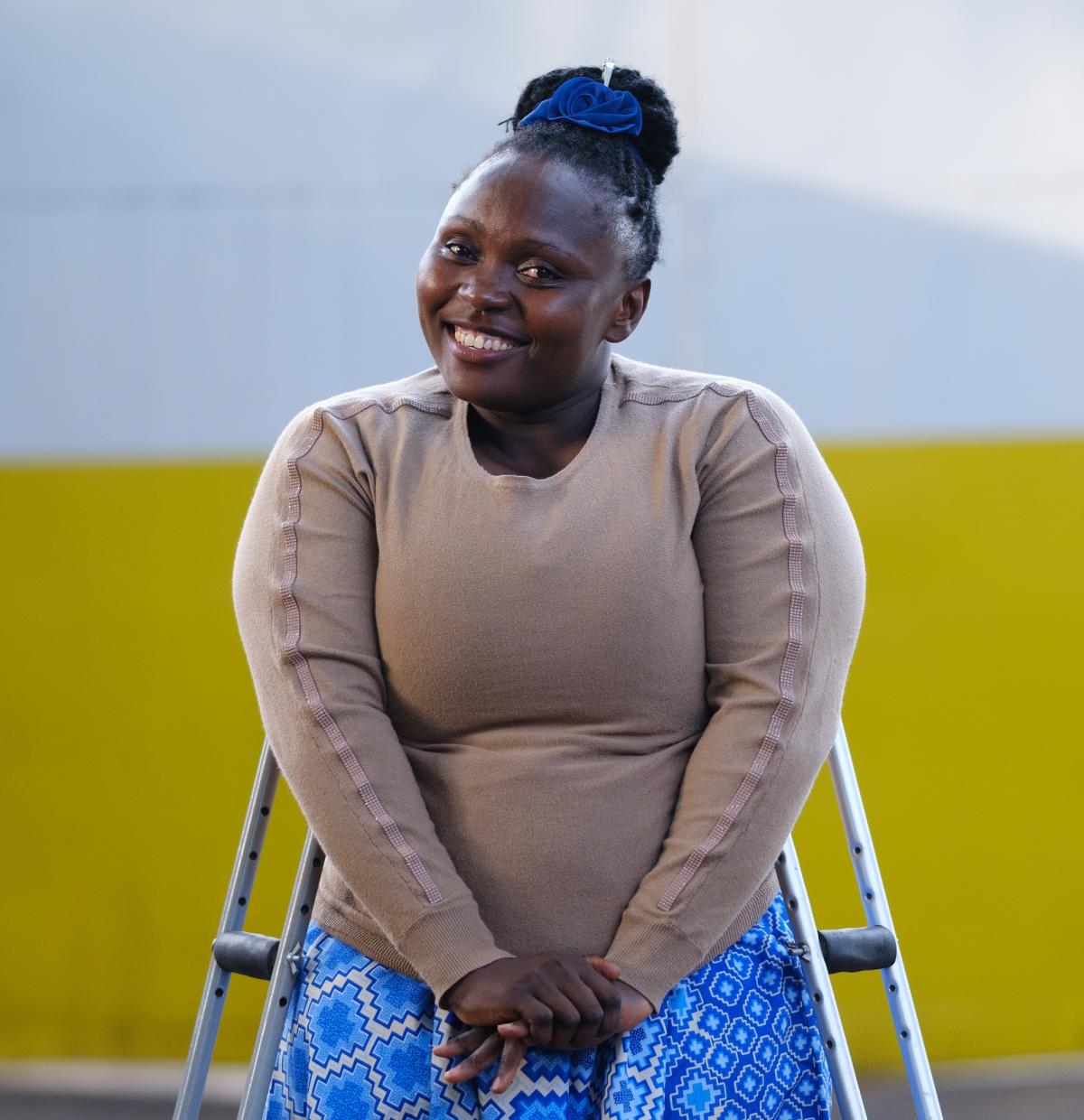 33-year-old Dorcus Kabahenda is a Disability Inclusion Facilitator within our Make 12,4% Work initiative in Uganda. She works to connect businesses, public institutions and people with disabilities to address barriers which discriminate against the 12.4% of Uganda's people who have disabilities.
Dorcus has lived experience because of her own physical disability and is intimately aware of the challenges that exist. With her expertise she supports a more inclusive work environment and contributes to better participation of people with disabilities in society.
Today we accompany her to the restaurant Urban Chevre in Muyenga, Kampala to meet Gloria and Chris. Six months ago she helped them find internships at the restaurant.
Urban Chevre restaurant is run by the social business Mabau Inspired. Like many business locations in Kampala, the building is rented and not accessible. Dorcus either has to struggle with the stairs or arrange her meetings at a different location.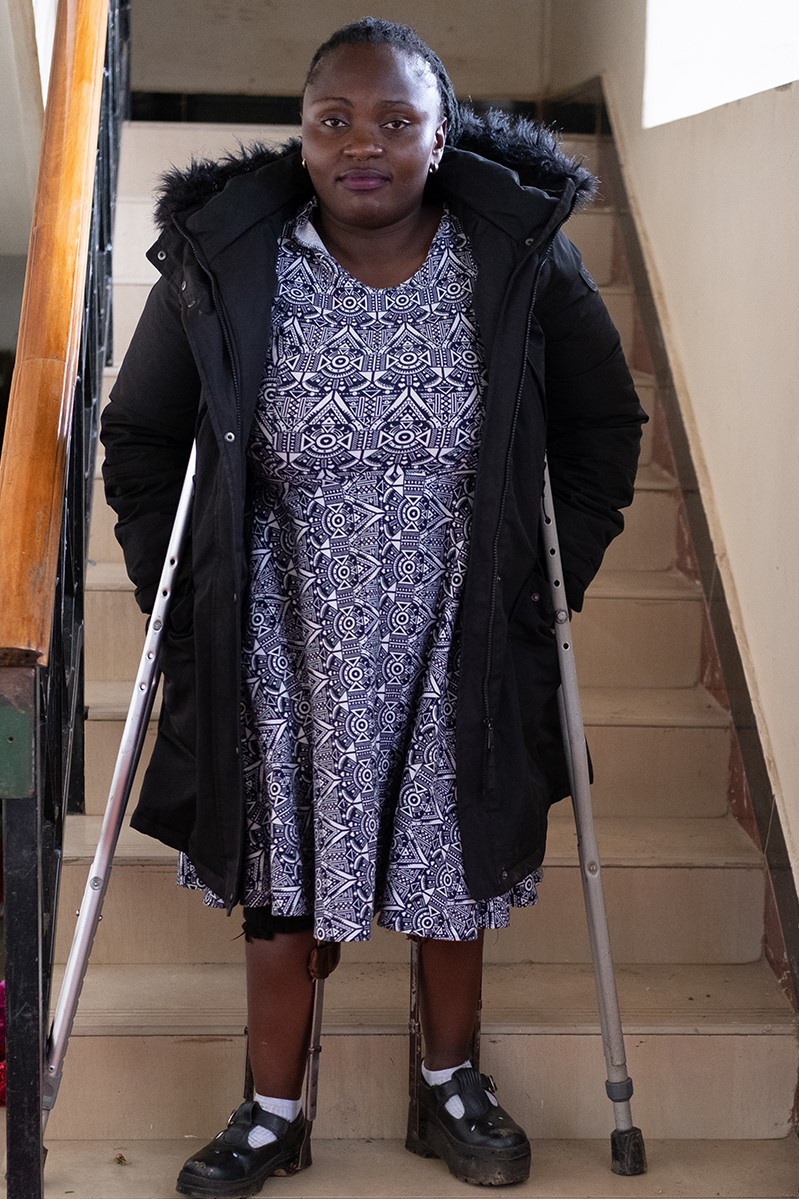 Her visit starts with a catch-up with the managers of Mabau Inspired. In Dorcus' experience, management always plays a crucial role in transforming workplaces into inclusive spaces. Dorcus talks to the team frequently, as a way to build a trusting relationship between Make 12.4% Work and their business partners and clients.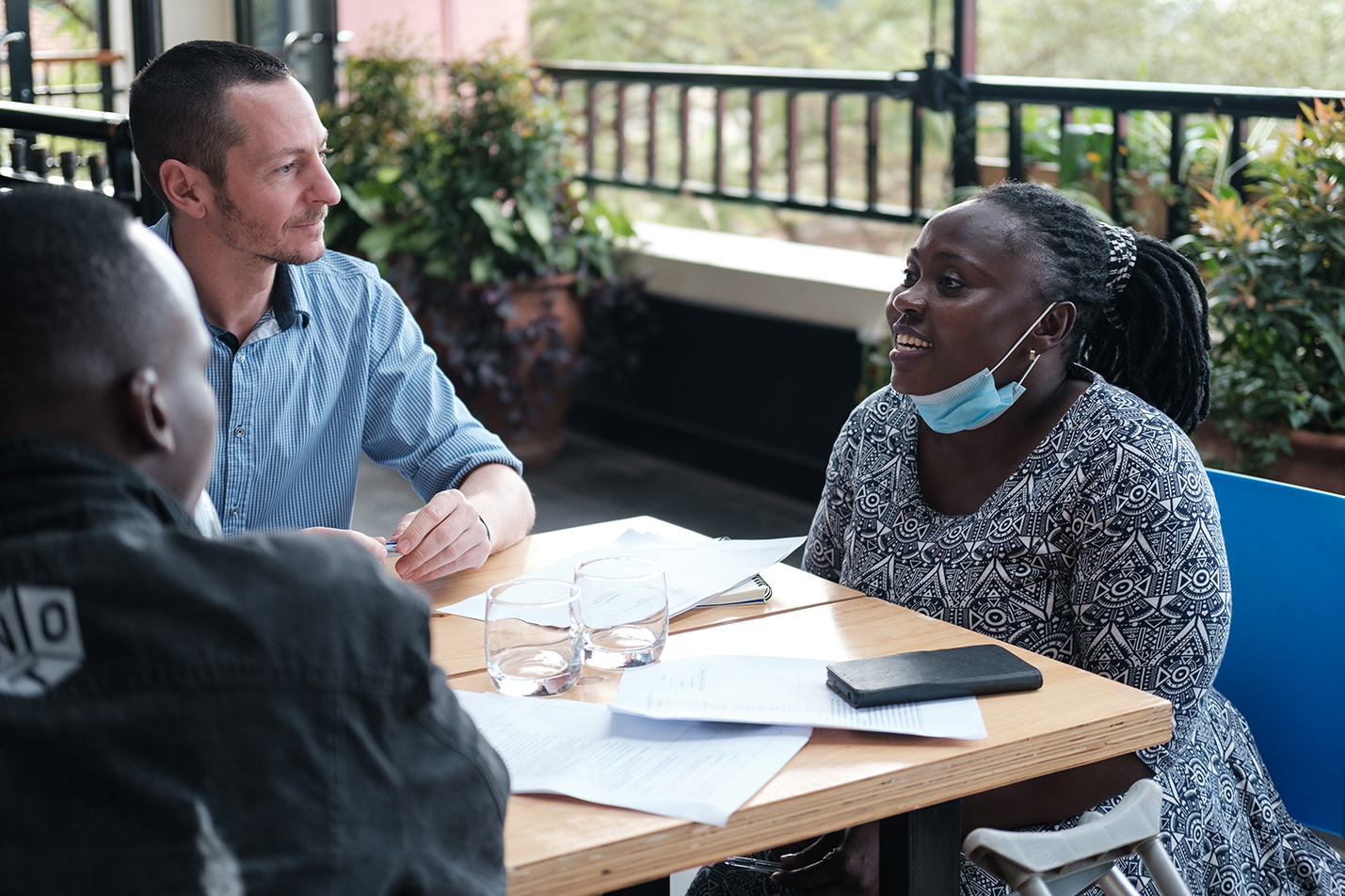 Next up is a meeting with Gloria who is doing her internship in the administration and finance department of Mabau. She tells Dorcus about the steps which have been taken to create a good working environment for her and how she has been welcomed as a person who is hard-of-hearing.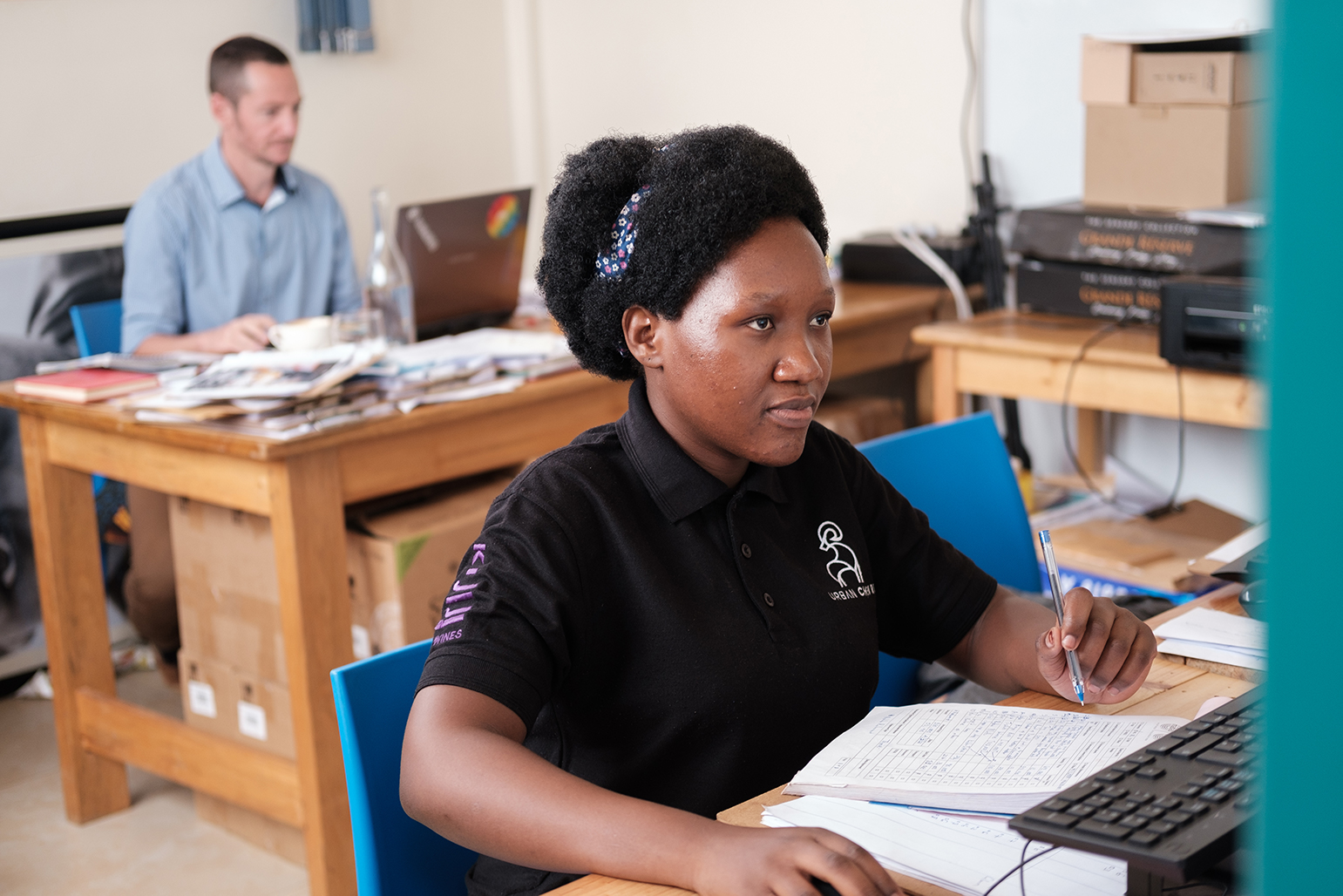 Intern Chris shares his updates as well and describes how he's finding his way at work as a person with a visual disability. He trains in the kitchen of Urban Chevre and is getting used to the many challenges and fast pace of the restaurant. He preps vegetables, is learning to bake, does dishes and cleans. The head chef supports him a lot and even invited him to help reorganise the kitchen and its structure.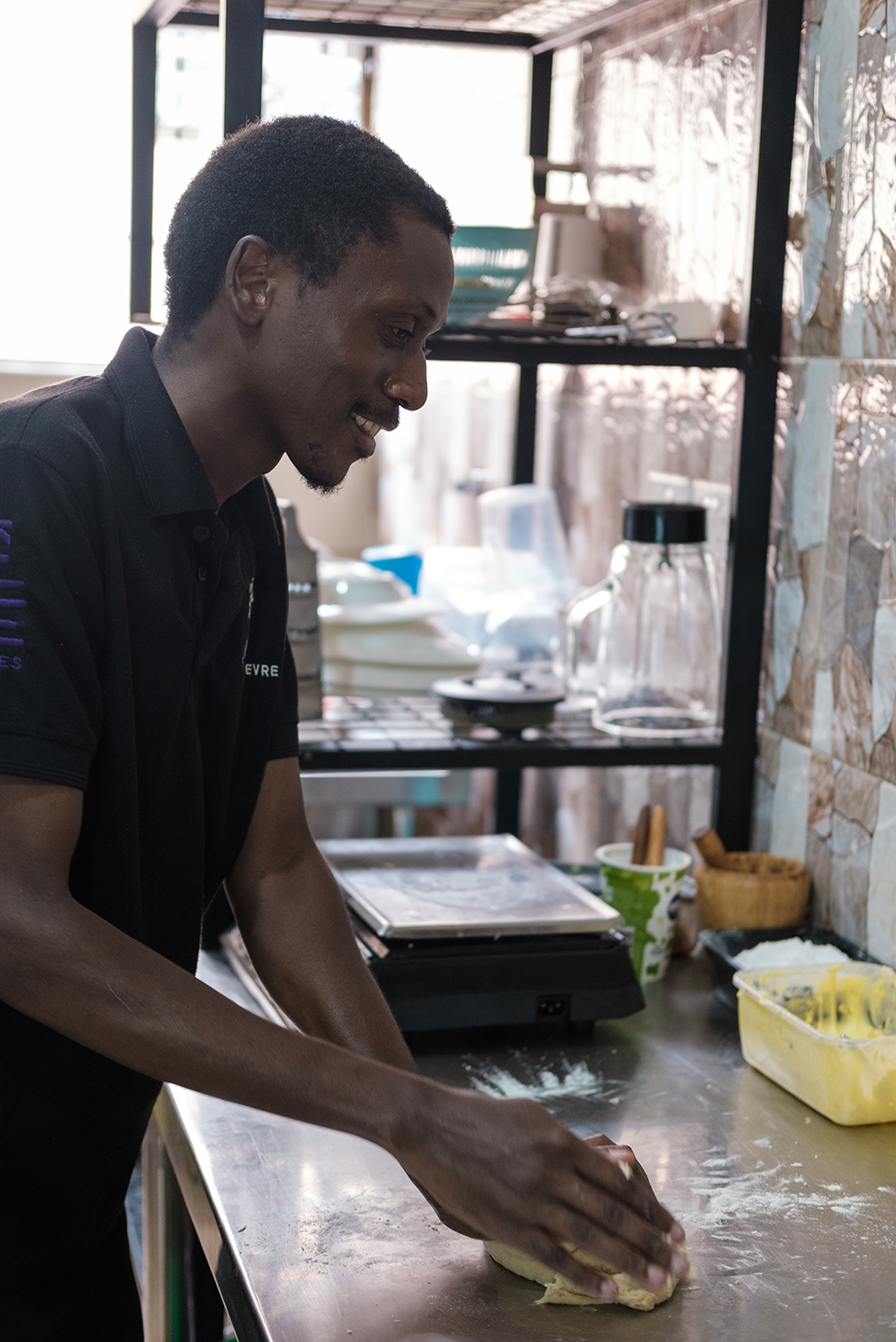 The visit with Gloria and Chris and the team of Mabau Inspired has been a motivation boost, says Dorcus. Her dream is to make the world inclusive. Fuelled by her passion she and her fellow Disability Inclusion Facilitators make others aware of the rights and abilities of people with disabilities. And they show that barriers are there only to be removed.