General

Disability Rights

Latest
We are delighted that Elie Bagbila is becoming our Global Head of Rights and Advocacy on 1st May 2022.
Elie Bagbila, a sociologist by training, has thirty years of experience on disability rights, disability inclusion in community development, and inclusive community eye health. He has led our Office in Burkina Faso from strength to strength for the last ten years.
I am delighted to take over this role. I hope to bring a new perspective to Light for the World's policy work, being a person with a physical disability myself.

Elie Bagbila
Strong community foundation
Elie started his career managing Community Based Rehabilitation (CBR) programmes in rural Burkina Faso. Many in Burkina Faso and West Africa consider him a founder of CBR, Disability Inclusion in Community Development, and Community Eye Health in the region.
In 2005, he became the manager of the new eye clinic in Zorgho, now one of the best functioning eye clinics in Burkina Faso. The community eye health programme he established there is still going strong today.
Advocacy for disability inclusion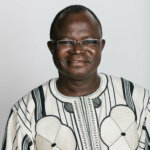 "I've dedicated my career to disability inclusion, eye health and rehabilitation at community level in my home country Burkina Faso. Now I'm thrilled to be able to connect the grassroots level to the global arena," says Elie Bagbila.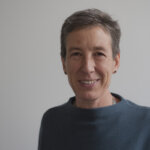 Johanna Mang, outgoing Head of Rights & Advocacy, says: "Elie offers lived experience from grassroots, national and regional perspectives. He combines excellent management experience with his networking skills. He will lead Light for the World's advocacy work with great passion and insight."
"Stepping into big shoes"
I am stepping into very big shoes indeed as I follow my brilliant colleague Johanna Mang in this role. Yet I know that I can count on a fantastic team as well as our trusted allies and partners.

Elie Bagbila
Light for the World is immensely grateful to Johanna Mang, who will retire this year, for her commitment and leadership. We will miss her sharp strategic eye, her humour and kindness, and her infinite dedication to disability rights and inclusion. Thank you, Johanna! Bon courage, Elie!

Jess Blijkers, Programme and Advocacy Director