Nyamush has come a long way in the last two and a half years. She loves going to school and recently scored 100% in a class test. The four-year-old, who lives in an internally displaced people (IDP) camp near Juba, South Sudan, has Hydrocephalus – which causes a build-up of fluid in the brain and swelling of the head. Other physical difficulties make it hard for her to walk. 
Nevertheless, her classmates don't treat her differently – they accept and look out for her. This is what an inclusive education can achieve.
Now that Nyamush is at school, my hope has been raised that she may reach university… She is our future.

Amani, Nyamush's mother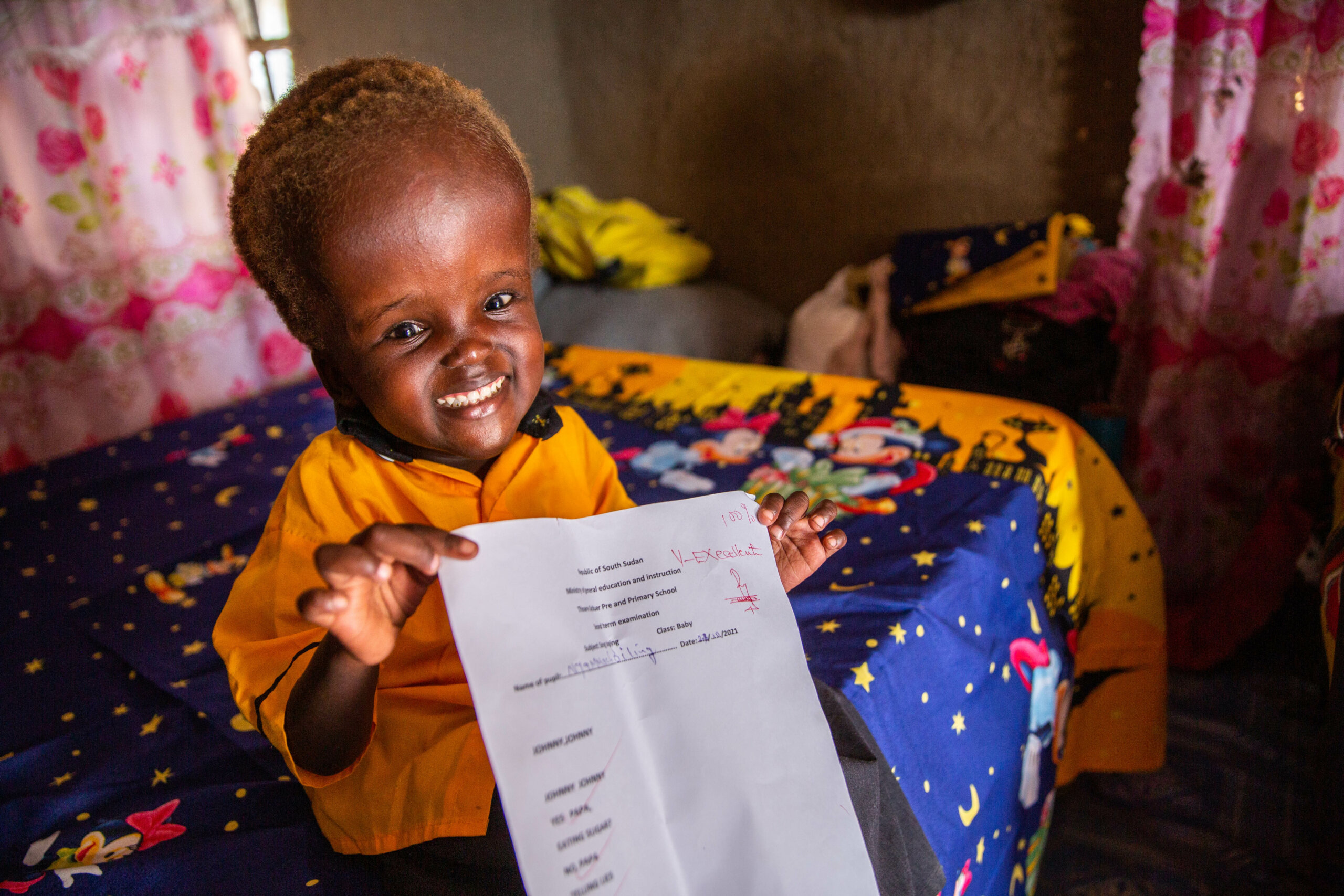 Learning together is better for everyone
The basic principle of inclusive education is that all children benefit from learning together.
Girls with disabilities are among the most marginalised groups, with lower enrolment rates, higher drop-out rates and a higher risk of experiencing violence than boys with disabilities or children without disabilities.
There are many approaches to integrating children with disabilities into everyday school life. But too often, the default is special schools, where the quality of education can be lower and inclusion is unlikely. Parallel school systems are expensive and inefficient. And they ignore the fact that inclusion must also be learned by children without disabilities.
At Light for the World, our long experience has shown that inclusive education is the best way to break the vicious cycle of discrimination and poverty.
Teachers – the bedrock of inclusion
Nyamush is succeeding despite the odds, and that's largely down to her teacher. Effective inclusion in a school setting relies on well-trained and qualified teachers. Currently, only 64% of primary school teachers in Sub-Saharan Africa are trained. Fortunately for Nyamush, her teacher is one of them – he understands, appreciates and promotes the value of difference in the classroom.  
Inclusive education is the principle of teaching people in diverse groups and thereby promoting "education for all", which includes people with disabilities. It is a comprehensive approach that promotes the implementation of human rights, participation in civil society and inclusion of persons with disabilities.

Stelio Ramos, Project Manager for Inclusive Education in Mozambique
When Nyamush first started school in May 2022, she felt insecure because she was afraid of not being accepted. But with her teacher's support, she has made many new friends who appreciate her for who she is and help her out when needed.
There are many children with disabilities who aren't as lucky as Nyamush. Currently, there is a shortage of teachers – more investment in recruiting and training teachers to support difference in the classroom would spell better futures for these children.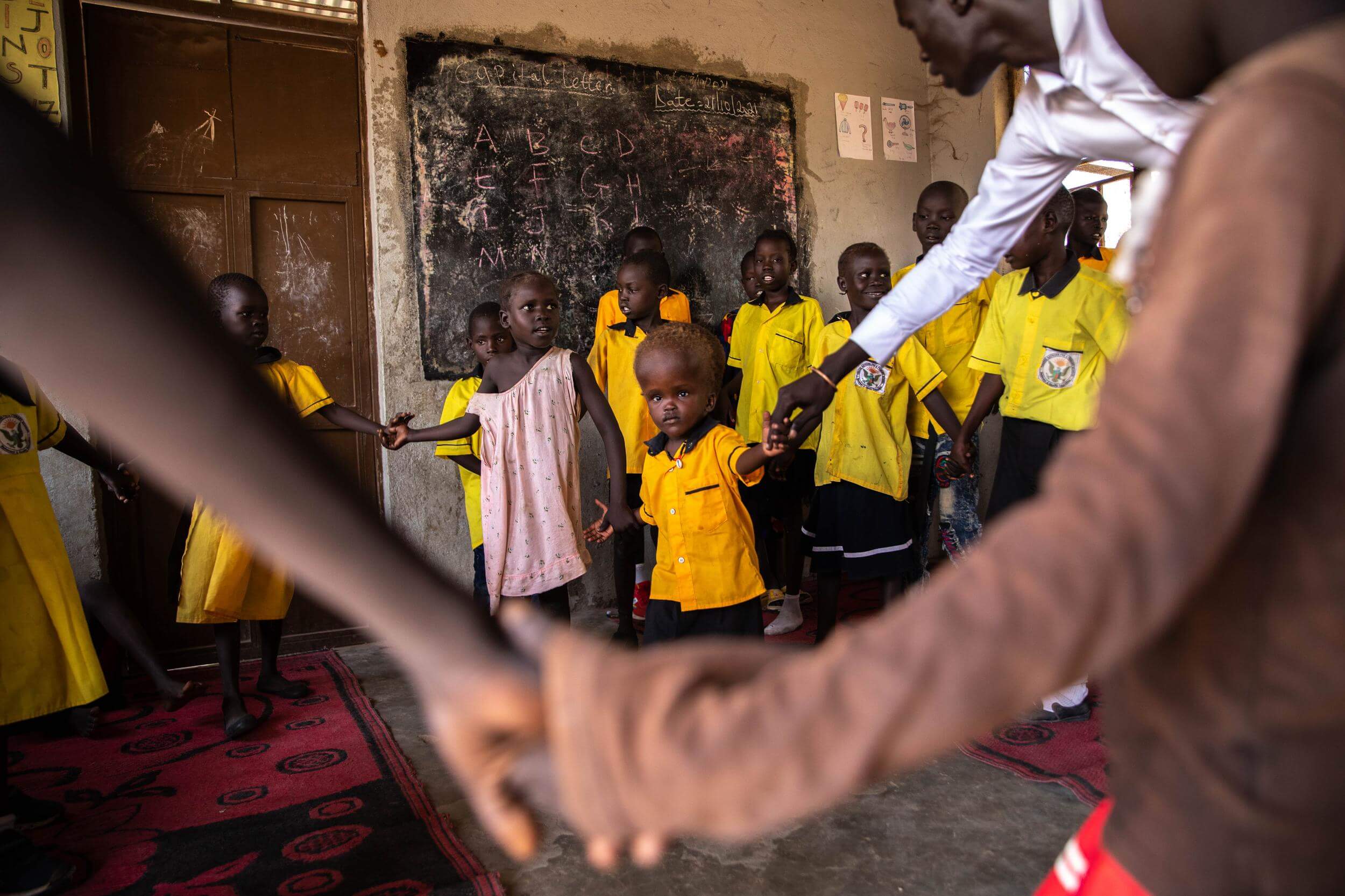 Supporting children with disabilities must start with the youngest
Nyamush, too, would not have been able to go to school without help when she was a toddler. When our colleagues in South Sudan first met her in the refugee camp at the age of one and a half, she was malnourished and could hardly move or sleep. An urgently needed operation and therapy made possible by Light for the World helped her onto her feet and towards success.
Parents of children with disabilities also need support so that they can understand their children's needs better. For a long time, Nyamush's mother, Amani, found it hard to cope with her daughter's disability. She tried to hide it by putting big hats on her or dyeing her hair.
But through a community education programme supported by Light for the World, Amani has come to accept her daughter's disability and is very proud of her. "Now that Nyamush is at school, my hope has been raised that she may reach university, and she may hold my hand to leave the hardships of this life. She is our future," says Amani.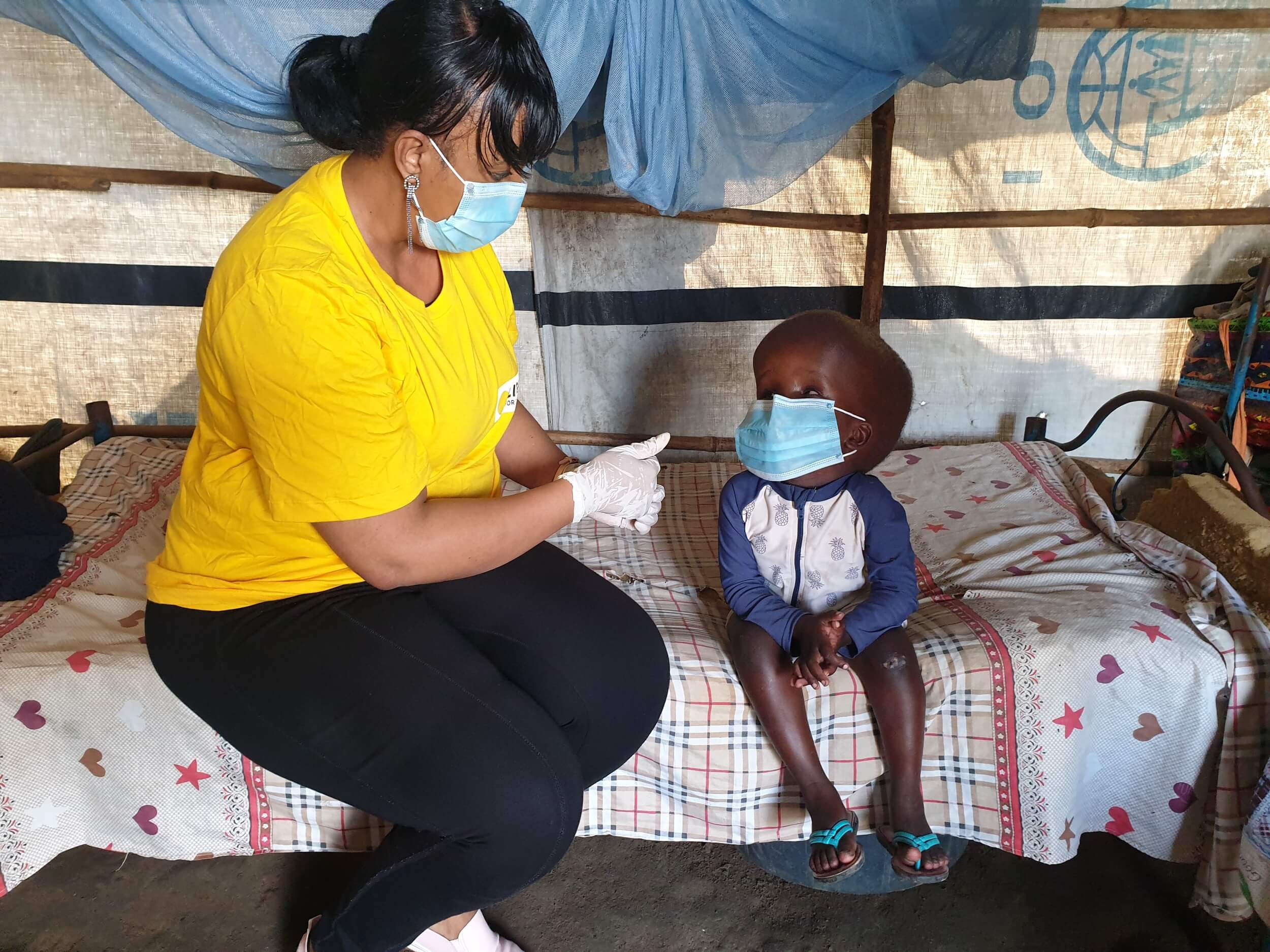 Education for sustainable development
At Light for the World, we won't rest until every child can go to school. The UN Sustainable Development Goals 2030 note that "inclusive and equitable quality education" for all is essential to ensuring that no one is left behind.
To help meet these goals, we work on three levels:
Internationally, we have joined forces with partners to draw attention to the relevance of inclusive education.
At the state level, we talk to stakeholders, ministries and governments to change the education system.
In communities, we work with children and their families, schools, teachers and policy makers.
It's a winning combination that, with the generosity of our supporters, has enabled more than 9,000 children with disabilities to attend school in 2021. This year, it's helped us get Nyamush and other children like her into classrooms, where their potential can soar.
The impact of efforts like these is long-term and wide-ranging. Ultimately, we're enabling new generations to fulfil their potential and have a better shot at life. When they succeed, they bring those around them with them, and so on into the future.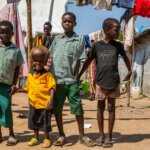 As Hannan Endale, our Inclusive Education Programme Officer in Ethiopia says: "Education is the gateway to the future, and ensuring this gate is wide open for every child equally is our responsibility."